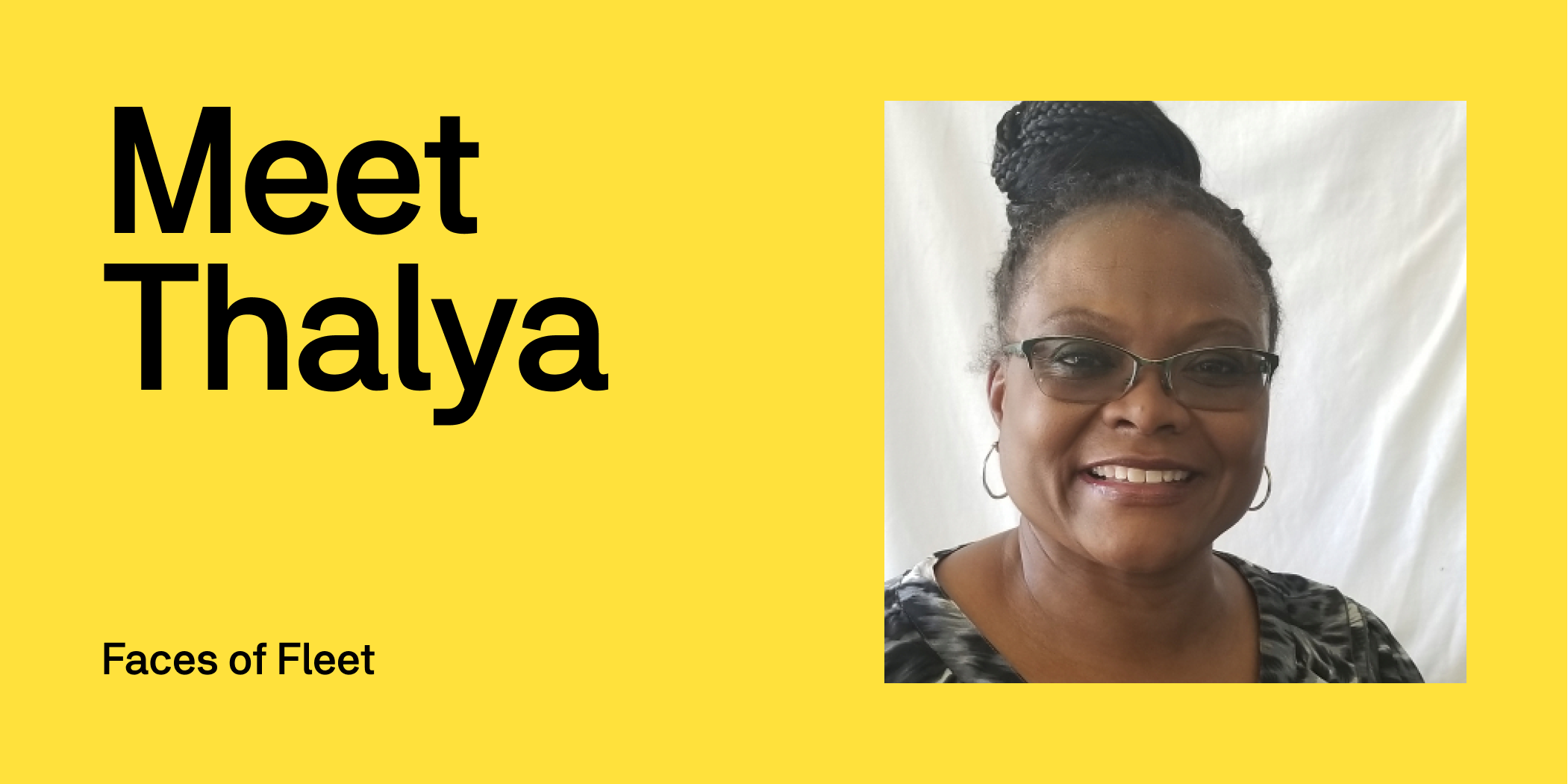 Faces of Fleet—Meet Thalya
What do you get when you mix a rock star teacher with an IT pro? The answer to that question is the featured fleet member of this edition's Faces of Fleet. Meet Thalya.
Thalya's career in IT began when she landed a job with an industry-leading tech company, to which she built her career alongside for 25-years. It wasn't until that same company offered her the opportunity to work with a nonprofit, that she dipped her toes into the wild world of teaching. 
The name of the nonprofit is AZSTRUT, which stands for 'Arizona Students Recycling Used Technology'. 
"I became the education manager—I would work with the high school students and teach them our refurbishing process," Thalya expressed.
"We take computers or any kind of hardware or electronics that are donated to AZSTRUT, and our job is to fix whatever we can and put them back into the education system." 
When COVID hit in early 2020, schools all over the United States opted for remote learning in order to comply with regulations. However, for many schools, it was much easier said than done.
"Unfortunately in the education environment, not all schools are created equally—some have much bigger budgets than others. They call it the digital divide. Some schools have one-to-one laptops and computers, and others have one-to-ten or none at all."
Thankfully through Thalya's work with AZSTRUT, she's not only been able to provide priceless skills to high schoolers in her area, but with their help, they've been able to donate equipment to those who need it most.
"With the nonprofit, schools can request equipment from us, and we can fulfill those requests. We get donations from law firms who donate tons of laptops and desktops, and so I take those and take them and teach the refurbishing process so that we can get them back out to schools that need the equipment. The highschools we worked with were great at refurbishing that equipment so we could get it out to the kids who were in need."
In addition to her nonprofit work, Thalya also teaches a community college certification class for IT professions at the beginning of their careers, as well as with a nonprofit called Fresh Start. At Fresh Start, Thalya teaches new skills to women in need of a career boost. And before COVID, she taught a class to veterans at Arizona State University, which has been postponed because of a high number of cases in Arizona but will resume once things have stabilized. 
"It was just a fluke the way that I ended up in teaching. I am passionate about IT, but the other aspect that I like about it is that I've gotten into education. The two of those combined are a really good mix for me."
Through her work with AZSTRUT, Thalya was even able to offer laptops for twenty-five-dollars at a local college in South Mountain.
"I had no idea the number of students who were in such need. I didn't know until I offered that up, and they were amazed that they got the laptop for twenty-five bucks because the school had been renting computers for twenty-five bucks. When they came to pick it up from me they were like 'So this is mine?' and I got to say to them 'Yeah, you get to keep it'." 
"It makes me think about how fortunate I was to be able to provide for my two kids. That they had their own laptops when they went to high school, and I was able to do that for them. Not everybody is able to do that."
One of the ways that delivering for Postmates has been helpful for Thalya—other than replacing her teaching wages during the summer while her classes aren't running—has been providing the opportunity for further learning and refresh courses.
"Postmates actually offers a great opportunity in that they allow you to take classes. I took advantage of that and took five classes so that I could get a certification. Postmates does a great job in helping people so that they can upscale their skill set. I was able to take those classes and improve on my skills and it didn't cost me a dime, which is great because certifications aren't cheap."
If you'd like to consider joining the Postmates fleet like Thalya, head to fleet.postmates.com and find out more about our upward mobility program, health care services, and COVID-19 resources.