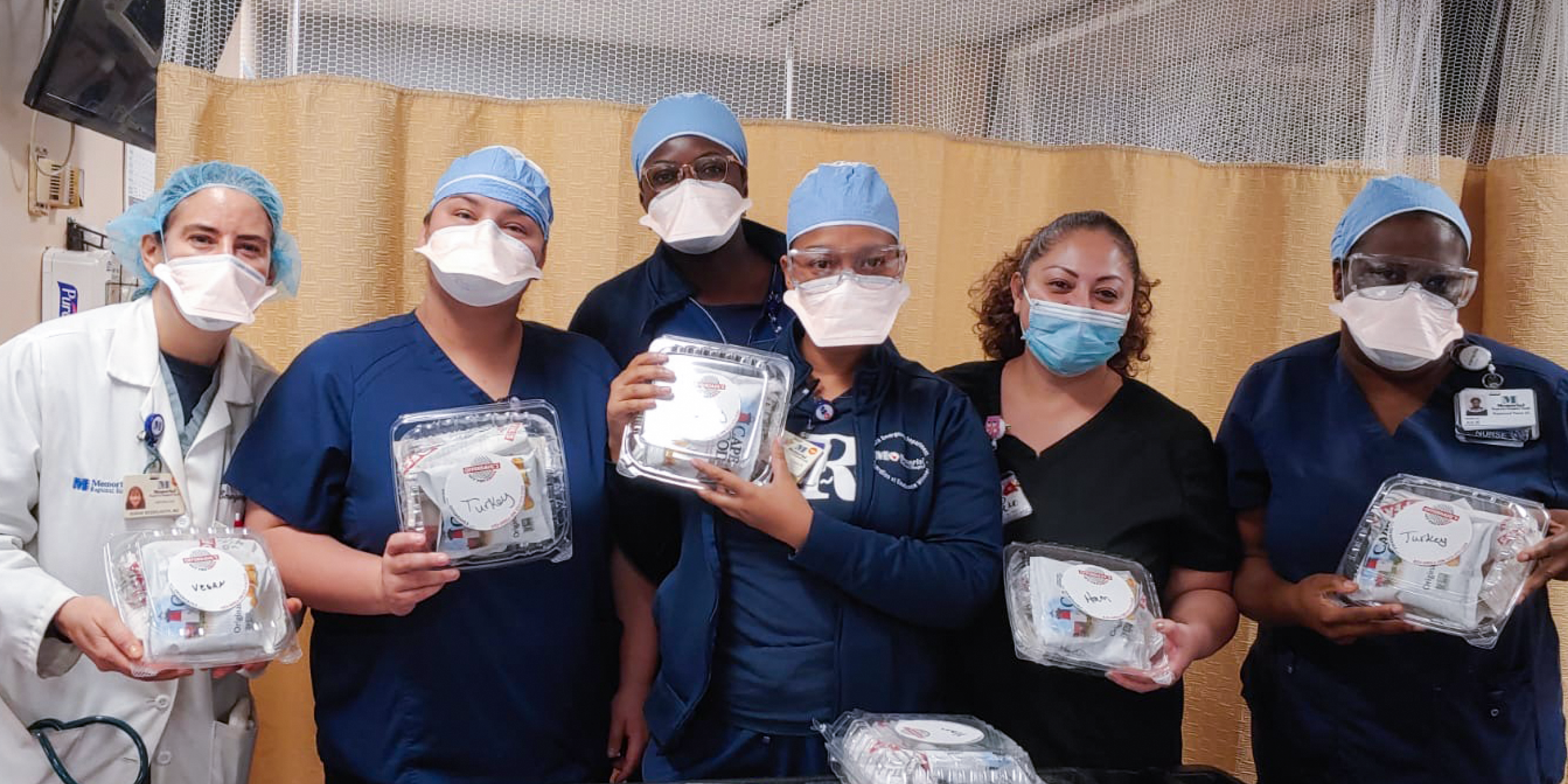 Feeding The Frontlines: A Summary of Our Feed Hero Nurses Program
Over the past six months, Postmates has supported the 501c3 Random Acts program Feed Hero Nurses. This program focuses on providing meals to front line medical professionals on the overnight shift in peak COVID cities across the country. We pride ourselves on supporting the communities we serve and helping those in need during challenging times. 
Feed Hero Nurses was formed rapidly in response to the pandemic by Michael Bleau, CEO of EventHub and a Postmates customer, and the head of Civic Labs, Diz Petit. The goal of this program was to serve hospitals dealing with COVID-19 spikes across the nation. What started as one hospital in Los Angeles rapidly grew to serve dozens of hospitals in more than 20 cities across six states. Since starting this program in March 2020, Postmates has served more than 16,000 meals to healthcare workers on overnight shifts. 
If you would like to learn more about this program and make a contribution, please click here.
unlisted