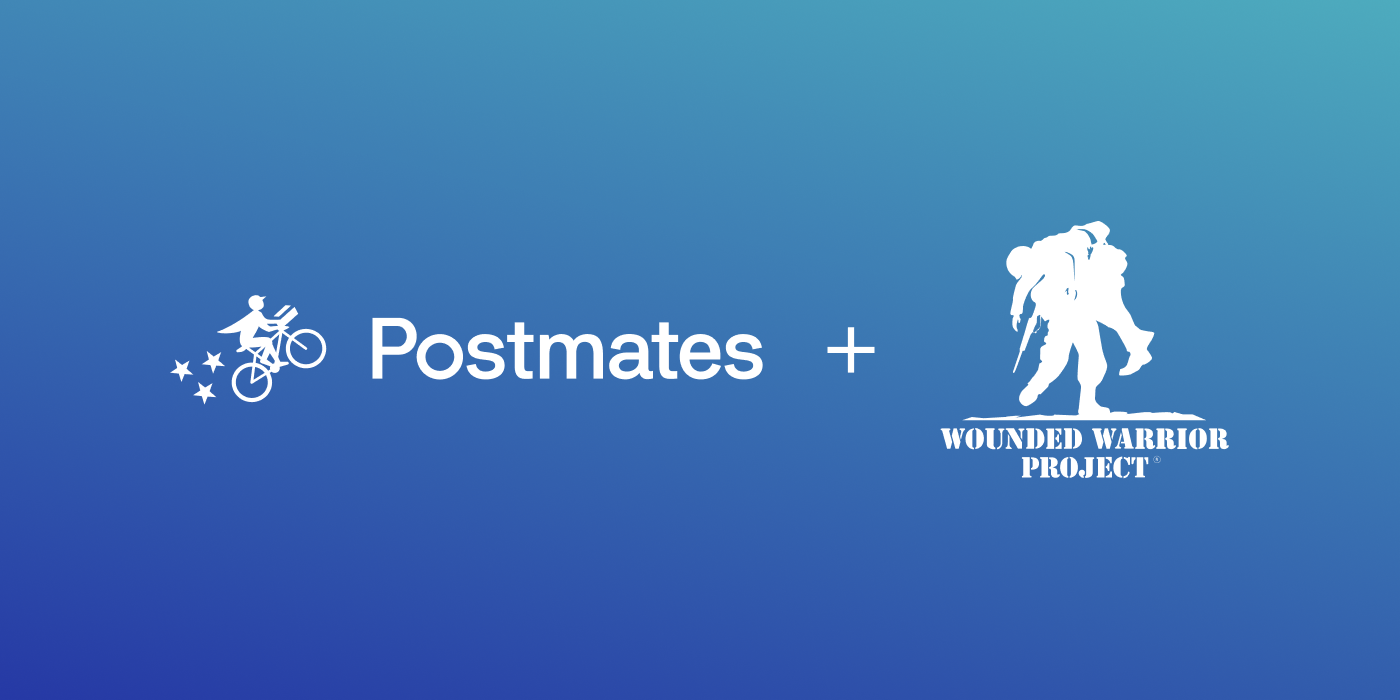 Postmates Joins Forces with Wounded Warrior Project to Bring Flexible Employment Options and Resources to Veterans
Postmates is always looking for opportunities to make our platform a source of empowerment for our Fleet members. We see the diversity of background, perspective, and experience across our Fleet as a key ingredient to the continued success of our service. And so this month, in honor of Veterans Day, we are paying homage to the veterans of our Fleet who have fought for our country and continue to support their communities every day through our platform.
We are proud to announce a new partnership with Wounded Warrior Project® (WWP), a veterans service organization committed to honoring and empowering injured veterans and their families. Since 2003, WWP has been meeting the growing needs of warriors, their families, and caregivers – helping them achieve their highest ambition.
One way WWP serves injured veterans is through its career counseling program, Warriors to Work®. Through the program, WWP staff members help wounded veterans and their families find their next careers to help their transitions to civilian life.
Postmates will make a donation to WWP on behalf of the heroes of our Fleet. We'll also host two events to bring awareness to WWP resources and to share information with WWP warriors about the flexible employment opportunities Postmates provides. 
As part of the programming, Dan Nevins, an Army veteran and WWP warrior, will host an event on November 10 for our Fleet and share his story of service and sacrifice. Postmates will then lead a Warriors to Work webinar for WWP warriors. Kee Broussard, one of the founding members of our Fleet Advisory Board, will discuss her experience as a veteran and Postmates Fleet Member. She'll explain how the flexibility and earnings gained through our platform align with WWP's mission to honor and empower injured veterans and their families.
The veterans in our community are heroes to us all, and we are so grateful for their contributions to this country. Postmates will never stop looking for ways to lift up the people who are part of our Fleet, and for our veterans in particular, we want to thank you for your service protecting our freedom and the values we hold so dear.
unlisted