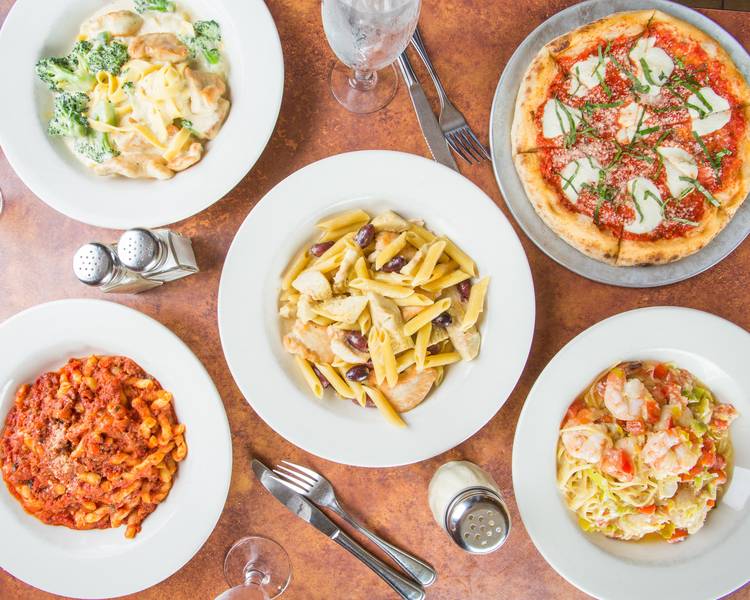 Anacapri
4.5
(102)
  •  
View delivery time and booking fee.
Location and hours
Sunday
05:00 PM - 08:45 PM
Menu
Monday
Closed
Tuesday - Thursday
11:30 AM - 02:30 PM
Menu
05:00 PM - 10:00 PM
Menu
Friday
11:30 AM - 02:30 PM
Menu
05:00 PM - 10:30 PM
Menu
Saturday
05:00 PM - 10:30 PM
Menu
---
Picked for you

Meatballs in Tomato Sauce (3 pcs)

Appetizer

Mussels and Clams Oreganato

Calamari (Squid)

Salad and Soup

Pasta

Tortellini Alla Bolognese

Creamy Fettuccini Alfredo

Pasta With Seafood

Risotti (Rice)

Risotto Ai Frutti Di Mare

Main Course

Cacciatore Secondi Piatti

Saltimbocca Secondi Piatti

Fiorentina Secondi Piatti

Parmigiana Secondi Piatti

House Specialties

Kids

Kid Chicken Finger with Fries

Side Orders

Sauteed Peas and Pancetta

Sauteed Broccoli Rabe - Seasonal

Truffle Fries with Parmigiano

Meatballs in Tomato Sauce (3 pcs)

Desserts

Lady fingers soaked in espresso coffee and Zabaglione, topped with Mascarpone cream and dusted with cocoa.

Grandma's Lemon Torte Short pastry base, filled with lemon cream and crowned with pine nuts and generous dusting of snow sugar.

Smooth milk chocolate coated profiteroles that are filled with a light vanilla cream.

Short pastry base filled with Chantilly cream, covered with all berries sprinkled with icing sugar

Wafer roll filled with ricotta cheese cream and chocolate chips. Dusted with icing sugar.

Italian Ricotta Cheesecake

Fresh ricotta cheese, orange zest and chocolate chips.

Smooth Hazelnut Cheesecake topped with granache. Delicious.