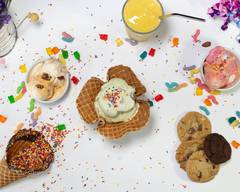 Baskin-Robbins (807 W Vine St)
View delivery time and booking fee.
Location and hours
Every Day
05:30 AM - 09:30 PM
¢¢ • Ice Cream & Frozen Yogurt
 • 
Comfort Food
 • 
Desserts
807 West Vine Street, Kissimmee, FL 34741 • More
---
Soft Serve

Sundaes

Reese's Peanut Butter Cup

Chocolate Chip Cookie Dough

Ice Cream

Beverages

Ice Cream to Go
Allergens: These items may include unlisted ingredients and/or be prepared on equipment that processes allergens. Take precautions if you have an allergy.