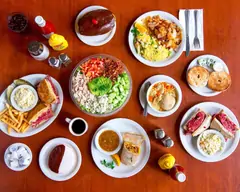 Location and hours
262 Kingston Avenue, Brooklyn, NY 11213
Sunday - Thursday
1:00 PM - 10:45 PM
Friday - Saturday
Closed
Carbon Charcoal Grill & Bar
4.8 (109 ratings) • Kosher
  •  
More info
262 Kingston Avenue, Brooklyn, NY 11213
Tap for hours, info, and more
Enter your address above to see fees, and delivery + pickup estimates.
Picked for you

Starters

Wings

Entrées

Sides

Sweets

Chocolate Lava Cookies (2 pieces)

Soft Drinks

Sauces

Fresh Parsley, Oregano, Garlic, Oil and seasoning

Mayonnaise with Fresh Garlic and a Hint of Lemon

Mayonnaise, Tomatoes & Spices

Spicy Red Pepper, Garlic & Oil

Grilled Pineapple, Habanero, Fresh Mint and a hint of Honey

Mayonnaise with Spices and Red Pepper

Honey, Mustard, White Pepper, Onion, Olive Oil.
Note: This merchant represents that it is Kosher. Please contact the merchant directly for confirmation.