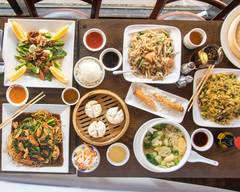 China Express Kitchen
View delivery time and booking fee.
Location and hours
Sunday
12:30 PM - 09:30 PM
Monday - Thursday
11:30 AM - 09:30 PM
Friday - Saturday
11:30 AM - 10:30 PM
---
Picked for you

Appetizers

Combo Dinner

Spicy

Shrimp with Lobster Sauce

Chicken Wings with Pork Fried Rice

Spicy

Tofu and Vegetable Deluxe

Soups

Lo Mein

Chow Mein

Fried Rice

Egg Fu Young

Beef

Beef with Mixed Vegetables

Chicken

Spicy

Chicken with Black Bean Sauce

Pork

Roast Pork with Snow Peas

Seafood

Shrimp with Lobster Sauce

Vegetable and Tofu

Tofu and Vegetables Deluxe

Spicy
Allergens: These items may include unlisted ingredients and/or be prepared on equipment that processes allergens. Take precautions if you have an allergy.