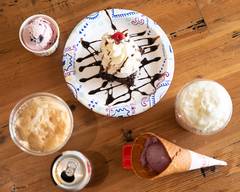 Chocolicious NY
View delivery time and booking fee.
Location and hours
Sunday - Thursday
10:30 AM - 07:00 PM
Friday
09:30 AM - 04:00 PM
Saturday
Closed
---
Sugar-Free

Sugar-Free Viennese Crunch

Sugar-Free Almond Chocolate Clusters

Nuts Almonds

Dry Roasted Salted Almonds

Dry Roasted Unsalted Almonds

Green Chocolate Covered Almonds

Pink Chocolate Covered Almonds

Brown Chocolate Covered Almonds

White Chocolate Covered Almonds

Assorted Chocolate Covered Almonds

Chocolate Covered Almonds

Nuts Brazil Nuts

Nuts Cashews

Dry Roasted Salted Cashews

Cashews Dry Roasted Unsalted

Nuts Filberts (Hazelnuts)

Filberts Roasted Unsalted

Nuts Kubakim

Nuts Macadamia Nuts

Roasted Salted Macadamia Nuts

Nuts Mixed Nuts

Mixed Nuts Deluxe Roasted Salted

Mixed Nuts Deluxe Roasted Unsalted

Nuts Peanuts

Peanuts Redskin Raw Large

Nuts Pecans

Nuts Pistachios

Roasted Salted Pistachios

Roasted Unsalted Pistachios

Roasted Salted Turkish Pistachios

Shelled Roasted Pistachios

Nuts Pumpkin Seeds

Roasted Salted Pumpkin Seeds

Roasted Unsalted Pumpkin Seeds

Nuts Sunflower Seeds

Roasted Salted Israeli Sunflower Seeds

Roasted Unsalted Israeli Sunflowers Seeds

Shelled Raw Sunflower Seeds

Shelled Roasted Salted Israeli Sunflower Seeds

Shelled Roasted Unsalted Israeli Sunflower Seeds

Nuts Walnuts

Nuts Watermelon Seeds

Roasted Salted Watermelon Seeds

Dried Fruit Dates

Dried Apples

Dried Apricots

Dried Banana

Dried Craisins

Dried Figs

Calimyrna Extra Fancy Dried Figs

Dried Guava

Dried Kiwi

Dried Mango

Dried Papaya

Dried Peaches

Dried Pears

Dried Pineapple

Dried Plums

Dried Raisins

Dried Fruit Prunes

Chocolate Bulk

Pear Shape White Belgium Truffle

White Two Tone Truffle Oval Shape

White Belgium Truffle Almond Shape

Swiss Style Truffle Clover Shape

Two-Tone Gift Box Truffle

White Two Tone Truffle Dome

Wrapped Candy

Zaza Silver Foil Caramel Flavor Candy

Zaza Gold Foil Coffee Flavor Candy

Zaza Brown Foil Chocolate Flavor Candy

Sour Green Apple Hard Candy
Allergens: These items may include unlisted ingredients and/or be prepared on equipment that processes allergens. Take precautions if you have an allergy.