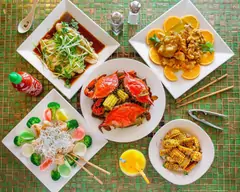 Location and hours
174 Broadway, Taunton, MA 02780
Sunday
12:15 PM - 8:30 PM
Menu
Monday - Saturday
12:15 PM - 8:30 PM
Menu
11:45 AM - 2:50 PM
Lunch Menu
Hong Kong City Restaurant

4.8 (20 ratings) • Chinese • $$
  •  
More info
174 Broadway, Taunton, MA 02780
Enter your address above to see fees, and delivery + pickup estimates.
Picked for you

Chinese Lunch Specials

L3. Shrimp with Mix Veggie

L7. Szechuan Spicy Chicken

L8. Beef with String Bean

L9. Chicken with Chinese Eggplant

L10. Shrimp with Lobster Sauce

L12. Sweet and Sour Chicken

Sushi Lunch Specials

California Maki & Cucumber Maki

Cucumber Maki, Avocado Maki, & Sweet Potato Maki

Crazy Maki & Sweet Potato Maki

Tuna, Salmon, White Fish, Crab Stick Nigiri, & Una Avocado Maki

Spicy Tuna, Spicy Salmon, & Spicy Yellowtail Rolls

Salmon over bowl of rice.