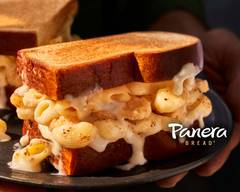 Panera (4325 Glenwood Avenue)
View delivery time and booking fee.
2000 calories a day is used for general nutrition advice, but calorie needs may vary. Additional nutritional information available upon request. Please contact the restaurant. Many of our products contain or come into contact with common allergens, including wheat, peanuts, soy, tree nuts, milk, eggs, fish and shellfish. Customization may impact allergens and nutrition in your order.