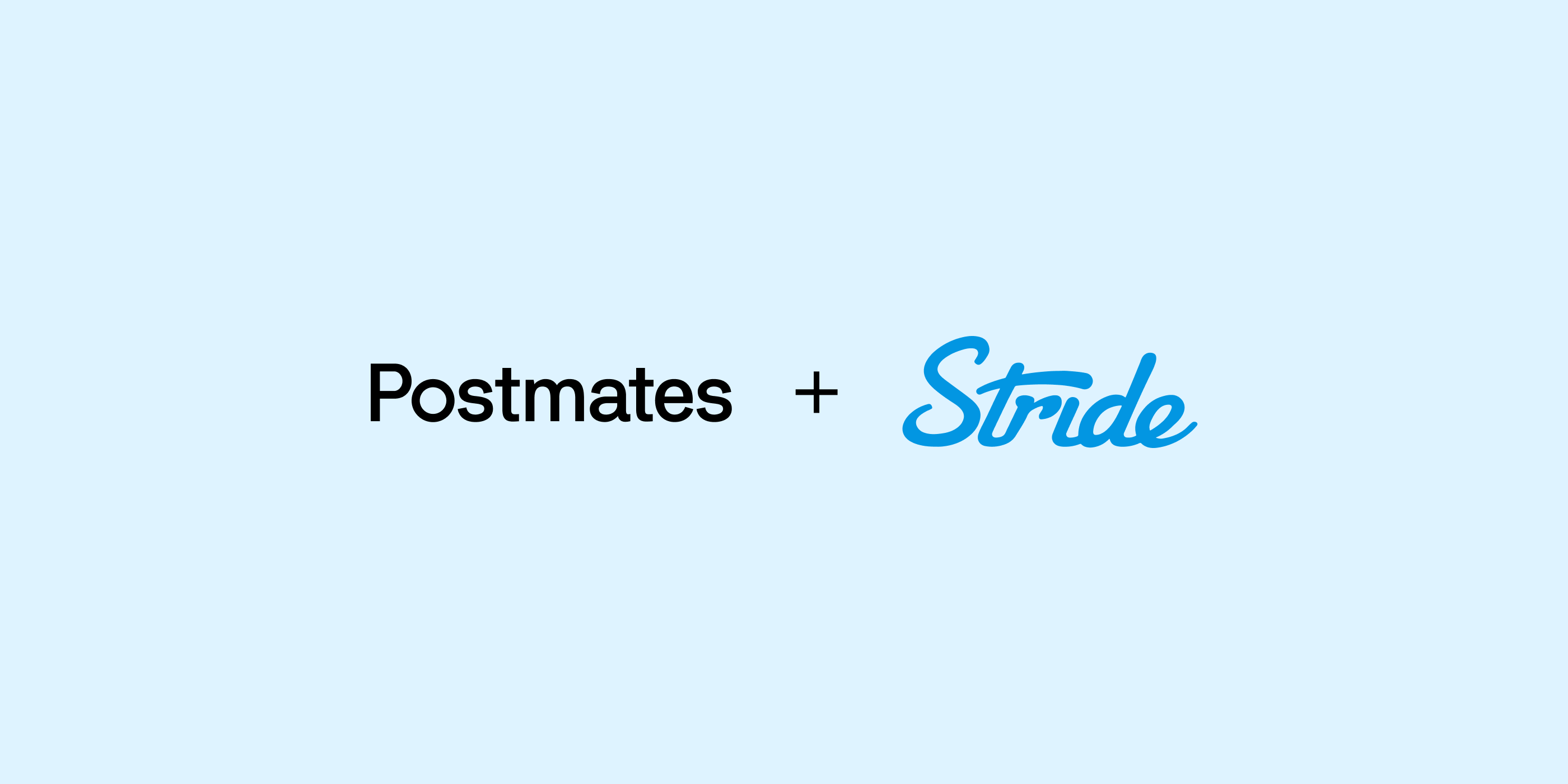 Enrolling in Health Coverage for 2021
Millions of Americans lost access to healthcare this year when they were laid off in the pandemic-driven economic downturn, and many have turned to the on-demand economy for supplemental income. For years, Postmates has been committed to connecting our Fleet with healthcare plans available thanks to the Affordable Care Act. This year is no different and, in fact, it's especially important for those whose financial reality might look different than it did a year ago. 
Open Enrollment, the one time of year to enroll in health insurance for next year, ends December 15th. For those Fleet members who need to get their own health insurance for 2021, we know how stressful and confusing it can be. That's why we're proud to continue our partnership with Stride. Stride will search through all of the same health insurance plans available to you on HealthCare .gov or your state insurance marketplace and recommend the best plans for your particular needs. They'll also make sure you get the lowest possible price and provide you with customer support all throughout the year, for free. 
On average, Fleet members enrolled with Stride save an average of over $4,000/year on health insurance, with forty-five percent paying less than $50/month. Since 2015, Postmates has helped over 627,000 Fleet members save time and money on health insurance and taxes, and more than 122,000 have become Stride members in order to continue their cost savings. We are so proud of the savings we've already been able to achieve for our Fleet through our partnership with Stride and we hope it will lead to additional savings and peace of mind for those who participate. 
Our company has always believed that the on-demand industry needs to think bigger and bolder when it comes to supporting our workers. That's why we've expanded benefits for workers and continue to advocate for comprehensive policy solutions like Medicare for All. Earlier this year, we announced a Postmates Fleet Relief Fund to help our Fleet cover medical expenses related to COVID-19. In addition, we provided cash stipends to help couriers in California and New York cover the costs of staying home to take care of children or sick loved ones. In California, starting in 2021 Fleet will be able to qualify for Covered California healthcare subsidies under a new law passed by California voters. As we continue to advocate for healthcare reforms around the country we will also continue to promote the Open Enrollment season to simplify access to health care plans for app based workers. We see these initiatives, in addition to our continued partnership with Stride, as an investment in the people who power our platform every day.
As the pandemic continues to rage across the country, access to quality, affordable healthcare has never been more important. We are grateful for partners like Stride that are connecting our Fleet with the resources they need—and deserve. And we'll continue to support the health and wellbeing of our community of couriers through this year and beyond.
Postmates works with Stride, our preferred health insurance provider, to provide affordable access to health insurance for couriers. Enrollment runs through December 15 and plans secured during this period will start January 1, 2021.
unlisted