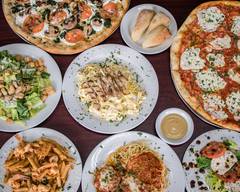 Location and hours
1665 Wp Ball Blvd, Sanford, FL 32771
Sunday
12:00 PM - 09:00 PM
Monday - Thursday
11:00 AM - 09:00 PM
Friday - Saturday
11:00 AM - 10:00 PM
Too far to deliver
Ciro's NY Pizza
4.8 (161 ratings) • Italian • ¢¢
  •  
More info
1665 Wp Ball Blvd, Sanford, FL 32771
Enter your address above to see fees, and delivery + pickup estimates.
---
Picked for you

Pizza w/Toppings_

Pizza w/Toppings_

Pizza Combos_

Pizza Combos_

Slices_

Slices_

Appetizers_

Appetizers_

Soup & Salads_

Soup & Salads_

Calzone/Strombolis_

Calzone/Strombolis_

Heros_

Heros_

Chicken_

Chicken_

Veal_

Veal_

Pasta Dinners_

Pasta Dinners_

Eggplant Rollatini Dinner

Kid's Menu_

Kid's Menu_

Sides_

Sides_

Beverages_

Beverages_

Desserts_

Desserts_

Italian Marscapone Chz Ck
Allergens: These items may include unlisted ingredients and/or be prepared on equipment that processes allergens. Take precautions if you have an allergy.
$0 Delivery Fee (Spend $10)