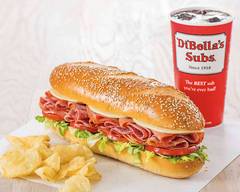 Location and hours
2544 Zink Road, Beavercreek, OH 45324
Every Day
10:15 AM - 8:30 PM
DiBella's Subs (2544 Zink Road)
4.6 (18 ratings) • American • $
  •  
More info
2544 Zink Road, Beavercreek, OH 45324
Enter your address above to see fees, and delivery + pickup estimates.
Buy 1, Get 1 Free

Subs

All your DiBella's favorites - Crafted to Crave with our expertly-curated suggested toppings. Choose our craveable builds for easy ordering or customize to your heart's delight to make it your own!

Build Your Own - Pick One Meat

Build Your Own - Pick Three Meats

Specialty Salads

The best of DiBella's salads - Crafted to Crave just for you!

Sides & Sweets

Add chips, pickles, deli salads and cookies to your order!

Drinks

Thirsty? Grab a drink to go with your sub!

Kids Meals

Includes a kid size classic sub, chocolate chip cookie, kid's fruit punch juice box and applesauce!
Frequently asked questions