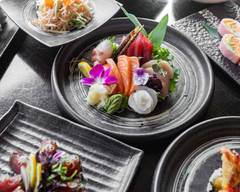 Location and hours
35 W Main St, Patchogue, NY 11772
Sunday - Thursday
2:30 PM - 9:30 PM
Friday - Saturday
2:30 PM - 10:30 PM
Kitchen Apps

Pan fried pork and veggie dumpling.

Tempura shrimp and vegetable.

steamed,fried shrimp dumpling.

Pan fried vegetable dumpling.

Tempura chicken and vegetable.

Japanese vegetable spring roll.

Sauteed filet mignon with seasoning sauce.

Deep fried with ginger scallion sauce.

Marinated chicken nuggets.

Grilled chicken and vegetable on skewers (2pieces).

Sauteed fresh oyster with chef sauce.

Sliced beef rolled around scallion.

Sushi Bar APPS

Soup

Salad

Sushi Rolls

Special Rolls

Sushi or Sashimi a La Carte

Sushi Entrée

Sushi DON

Special Noodles Dishes

Kitchen Entrée

Hibachi Singe Item

Hibachi Combo

Alcoholic Beverages (Must be 21+)

Additional Sides

Sauces , Sodas etc.
Frequently asked questions