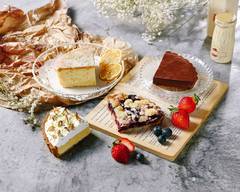 Le Chateau Bakery
View delivery time and booking fee.
Location and hours
Sunday
12:00 PM - 04:00 PM
Monday - Thursday
Closed
Friday - Saturday
10:00 AM - 05:00 PM
---
Picked for you

Pound Cake Slices

This is THE cake!! One of our top sellers. This deep south southern cake is moist beyond belief. Brown sugar and cream cheese inside adds an unexpected bite!

Layer Cake Slices

Our Top Selling Cake! I have no description for this cake. It's that good! If you don't order this cake your doing yourself a favor by not becoming a addict!

Yes. Yes it is a Banana Pudding Cake lol! Rich Banana pudding in between every layer. Topped with banana pudding and Vanilla Wafers! Jaw dropping...