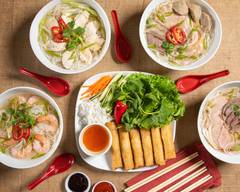 Location and hours
5329 University Dr, Irvine, CA 92612
Every Day
11:00 AM - 7:30 PM
Pho Tasia
4.8 (100+ ratings) • Vietnamese • $
  •  
More info
5329 University Dr, Irvine, CA 92612
Enter your address above to see fees, and delivery + pickup estimates.
Picked for you

Chicken Pho (Sous Vide Breast)

Drinks

Vietnamese coffee, juices, teas, smoothies, & dessert drinks.

Coconut Juice w/ Meat (Large)

Black Sea Grass Jelly + Boba

Fresh Strawberry Lemonade

Fresh Passionfruit Lemonade

Appetizers

Namtastic starters and snacks.

Phở & Mì [Noodle Soups]

Our signature noodle soups with 12-hour beef bone broth and 7 fragrant herbs and spices.

Rice

Authentic Vietnamese rice entrées.

Vermicelli [Bún]

Our dry vermicelli rice noodles over lettuce and herbs are perfect for hot days!

Salads

Go green with our loaded salads! Served over chopped lettuce, cucumbers, tomatoes, and house sauce.

Kid's Meals

Includes kid's drink.

Combos

Combo entrée platters.

Party Trays

Tasty trays to cater your next namtastic event!

Extras

Be extra. We won't judge.
Frequently asked questions