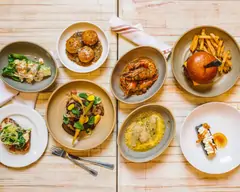 Location and hours
284 Glen Street, Glen Cove, NY 11542
Sunday
12:00 PM - 9:30 PM
Monday
Closed
Tuesday - Saturday
12:00 PM - 9:30 PM
Appetizers

Steamed afghani dumplings stuffed with scallions. Topped with garlic yogurt sauce and ground beef.

A fried thin pocket of dough filled with potatoes, onions, cilantro, scallions and various spices

A basket of fresh-baked afghani naan bread.

Sami's Classic White Sauce

16 ounces bottle large white sauce.

Seasonal vegetables are charred to perfection.

Boiled afghani dumplings stuffed with onions, cilantro, and spices. Topped with garlic yogurt and chickpeas.

Fried eggplant seasoned with an afghan style sofrito. Topped with our homemade garlic mint yogurt sauce.

Kababs

Chunks of chicken, lamb, and beef kofta are specially seasoned and grilled on a skewer.

Chunks of boneless chicken breast marinated with traditional afghani spices.

Ground chicken seasoned with special spices.

Cuts of lean salmon specially marinated and grilled.

Ground beef marinated especially in herbs and spices.

Chunks of marinated boneless chicken thigh.

Fresh shrimps specially marinated and grilled.

Entrees

Traditional afghan brown rice over lamb shank topped with raisins and carrots. Served with a garden salad.

Afghan rice. Served with lamb curry and garden salad.

Spinach and lamb stew with rice and a side garden salad.
Frequently asked questions