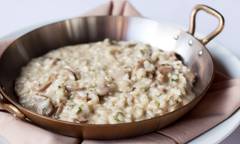 Via Alloro
4.7
(203)
  •  
View delivery time and booking fee.
Location and hours
Every Day
11:30 AM - 09:00 PM
---
Picked for you

Fresh mozzarella, tomato oregano and fresh basil.

Twisted pasta with prosciutto and pink sauce made with tomato, vodka, and a touch of cream.

Penne pasta with a light spicy tomato garlic parsley sauce.

Fried calamari with spicy tomato sauce.

Appetizers

Soft creamy mozzarella with toasted bread, extra virgin olive oil, basil, tomato and sea salt.

Thin sliced chilled roasted veal with creamy tuna sauce

Beef carpaccio with baby artichokes, arugula salad, olive oil and shaved Parmigiano.

Grilled octopus served with diced potatoes, organic cherry tomatoes, and green beans served on arugula salad with a parsley and garlic vinaigrette.

Fried calamari with spicy tomato sauce.

Turkey meatballs topped with tomatoes and mozzarella on a bed of spinach & garlic.

Spring salt mussels in a broth of white wine, herb, garlic, red chilli peppers and fresh lemon

Salsiccia Italiana Alla Griglia

Grilled Italian Salsage Served With Sauteed Rapini with Garlic and Fresh Tomatoes

Soups

Salads

Spicy tuna tartare & crispy risotto with baby mixed greens, jalapenos, cucumber, seaweed and yuzu balsamic dressing.

Radicchio, arugula, asparagus, endive, shaved Parmigiano, roasted almonds and balsamic vinaigrette.

Wild arugula, oven-roasted tomatoes & shaved Parmigiano with balsamic dressing.

Romaine lettuce, arugula, fresh fennel, tomato, cucumber, black olives, cornishons, onions, red vinegar, extra virgin olive oil.

Chopped iceberg lettuce, tomato, sharp provolone cheese, garbanzo beans, salami, mozzarella, pepperoncini, black olives & Sicilian oregano, red vinegar dressing.

Insalata Di Gamberi E Calamari

Shrimp and calamari sauteed with garlic, red onions, tossed with chopped romaine lettuce, fresh tomatoes, and cannellini beans, served with olive oil and lemon.

Tomato, cucumber, spelt ancient whole grain, tropea onion salad with basil & extra virgin olive oil, topped with micro basil.

Romaine lettuce tossed with classic caesar dressing, garlic croutons, and shaved Parmigiano cheese.

Raw Baby Artichoke and Arugula Salad with Extra Virgin Olive Oil and Shaved Parmesan Cheese

Pasta

Angel hair pasta with fresh tomato, garlic, and basil.

Linguine pasta with clams, garlic, crushed red peppers, parsley, white wine and olive oil.

Linguine pasta with Dungeness crab meat on a lightly spicy tomato sauce with shallots, white wine, brandy, and organic cherry tomatoes.

Tagliatelle with porcini mushrooms in garlic olive oil sauce with Parmigiano.

Homemade tortelloni filled with sweet corn served with truffle fondue.

Gnocchi al Pesto Genovese

Potato gnocchi in a pesto sauce

Spaghetti with Romano Cheese, Black Pepper

Handmade burrata ravioli with tomato and basil sauce.

Melanzane Cannolicchi Alla Charleston

Oven-baked whole eggplant topped with ring-shaped pasta, mozzarella, eggplant ragout and ricotta salata cheese.

Penne pasta with a light spicy tomato garlic parsley sauce.

Twisted pasta with prosciutto and pink sauce made with tomato, vodka, and a touch of cream.

Spaghetti Con Aragosta E Frutti Di Mare

Spaghetti with a half lobster, scallops, calamari, mussels and clams with a lightly spicy garlic tomato sauce.

Artisanal jumbo rigatoni with garlic, tomato, basil, and Parmigiano.

Ricciarelle Con Vitello E Porcini

Artisan long corkscrew pasta with veal and porcini mushroom ragu.

Homemade fettuccine pasta served with meat sauce, mushrooms, peas and a touch of cream.

ADDTIONAL CHARGE FOR GLUTEN FREE PASTA ONLY PENNE PASTA AVAILABLE GLUTEN FREE

Pizza

Four cheese pizza topped with crispy bacon

Fresh mozzarella, tomato oregano and fresh basil.

Bianca Con Prosciutto E Arugula Pizza

Fresh mozzarella, arugula and san daniele prosciutto.

Fresh mozzarella, tuna, tropea onions, tomato sauce and jalapenos.

Fresh buffalo mozzarella, tomato sauce, oregano and basil.

Risotto

Black risotto with squid ink, fresh calamari, shrimp and bay scallops.

Porcini mushroom and mascarpone cheese risotto.

Fish

Broiled wild New Zealand salmon filet with sauteed spinach, sundried tomato, and black olive vinaigrette.

Deboned and butterflied grilled Loup de Mer (sea bass) served with sautéed Spinach, extra virgin olive oil and sea salt

Meats

Braised lamb shank served on a bed of mashed potatoes and mixed vegetables.

Grilled thin-pounded chicken breast served with tomato, arugula, and onion salad.

Roasted half free-range chicken in a whole-grain mustard sauce served with shoestring fried potatoes.

Sliced grilled beef tenderloin with roasted potatoes, arugula, shaved Parmigiano, and a Worcestershire dressing.

Pan-fried breaded chicken served with a side of checca sauce.

Roasted Rack of Veal with Spinach Mashed Potatoes in Porcini Mushroom Sauce

Breaded Chicken Breast with Mozzarella and Marinara Sauce

Grilled 18oz Ribeye Steak with Asparagus and Baked Potato Onion Terrine

Desserts

Pastry Puffs Filled with Vanilla Chantilly Creme Serves with Warm Chocolate Sauce

Torta di More Con Gelato Alla Vanigla

Brown butter blackberry tart

Lady's fingers dipped in espresso and mascarpone cream.

Vanilla bean cream custard served with mixed fresh berries.

Warm chocolate molton cake with Tahitian vanilla bean whipped cream.

Warm pistacchio molton cake with chocolate fondue.

Cannoli shell stuffed with ricotta cheese, orange and pistacchio mousse.